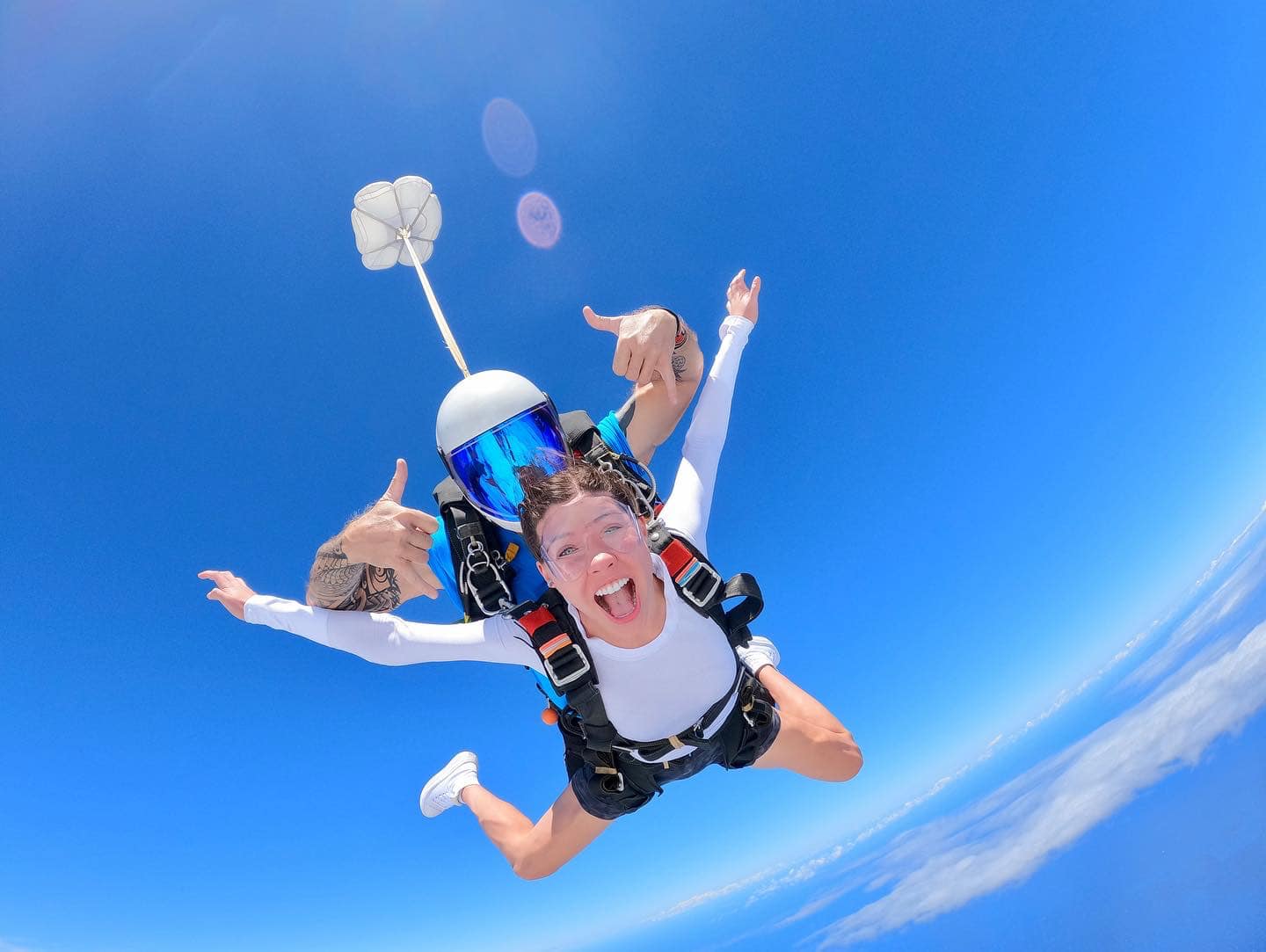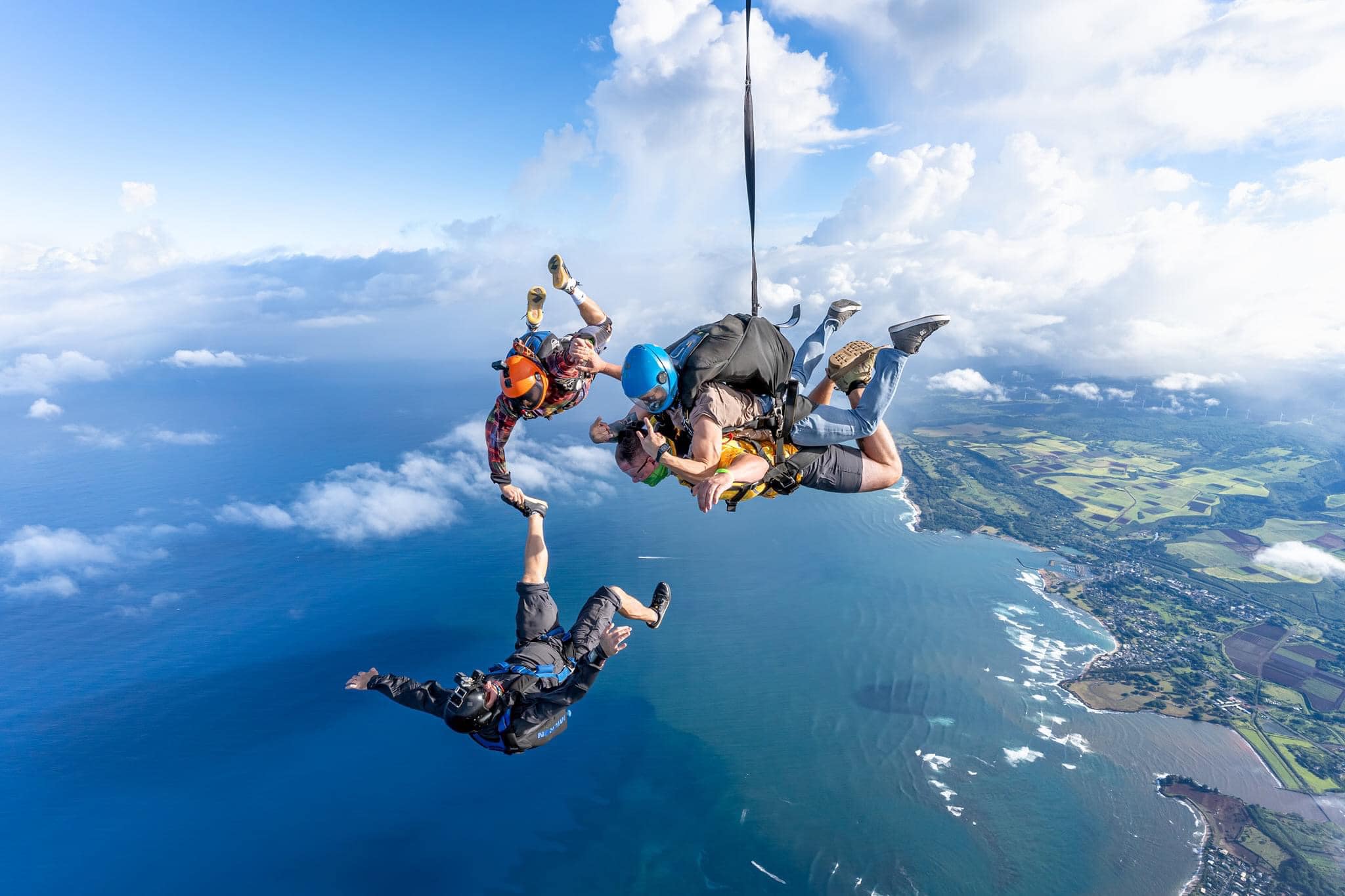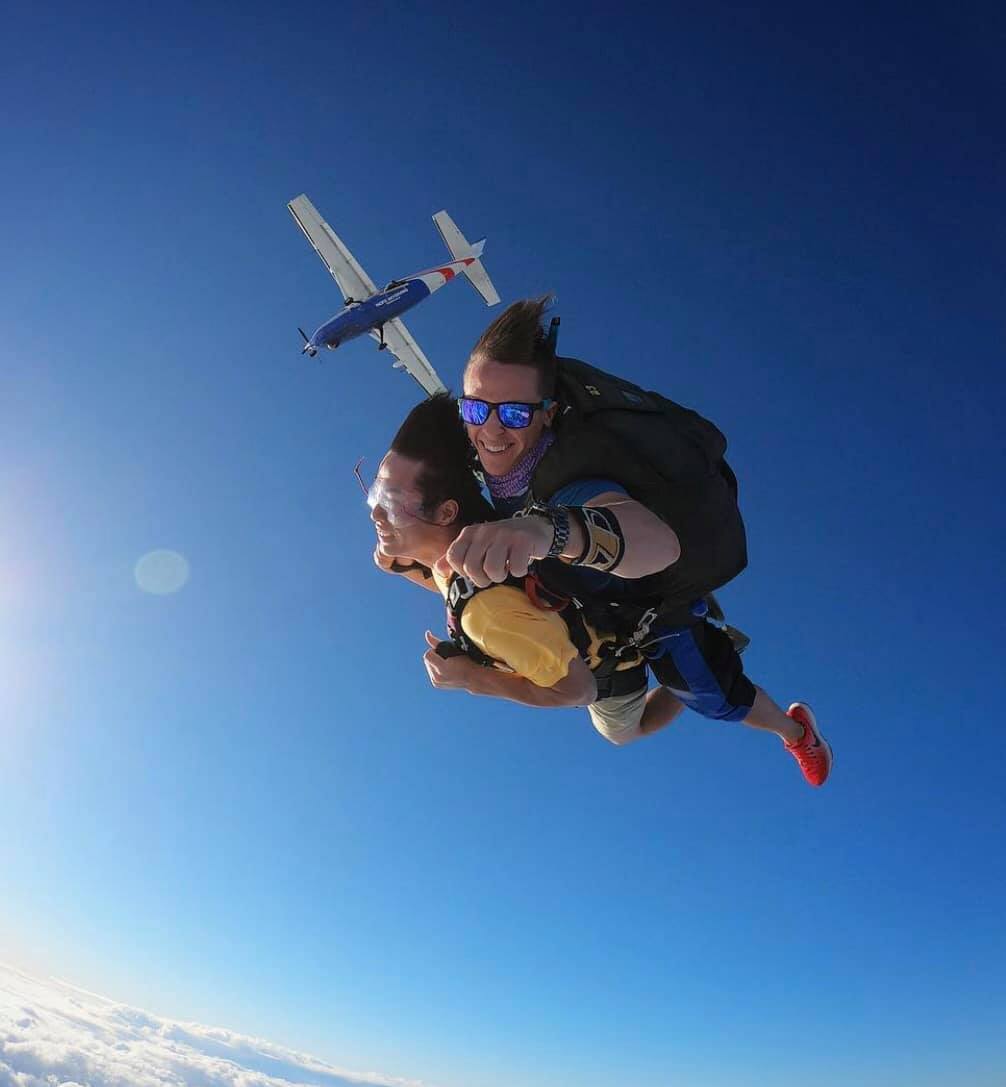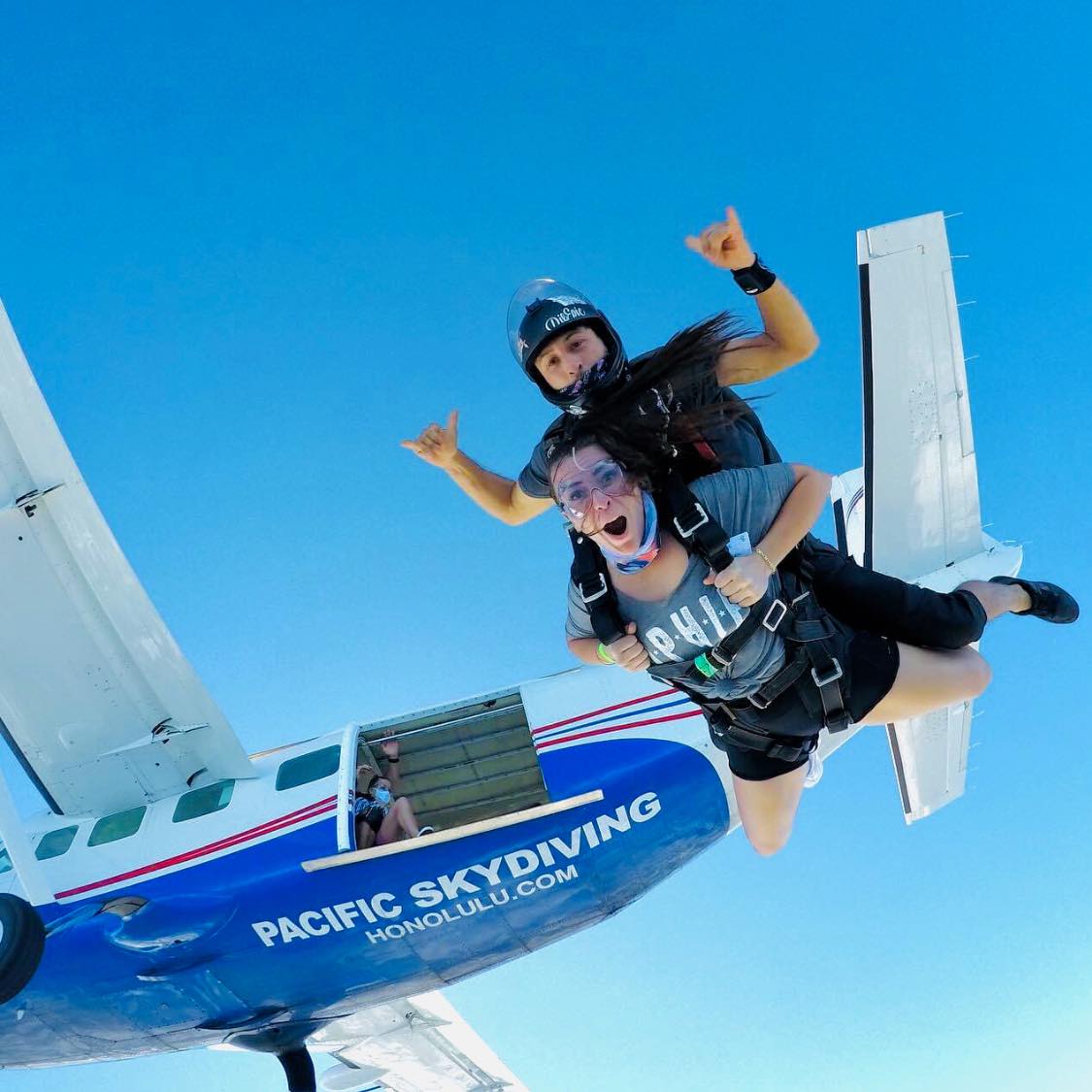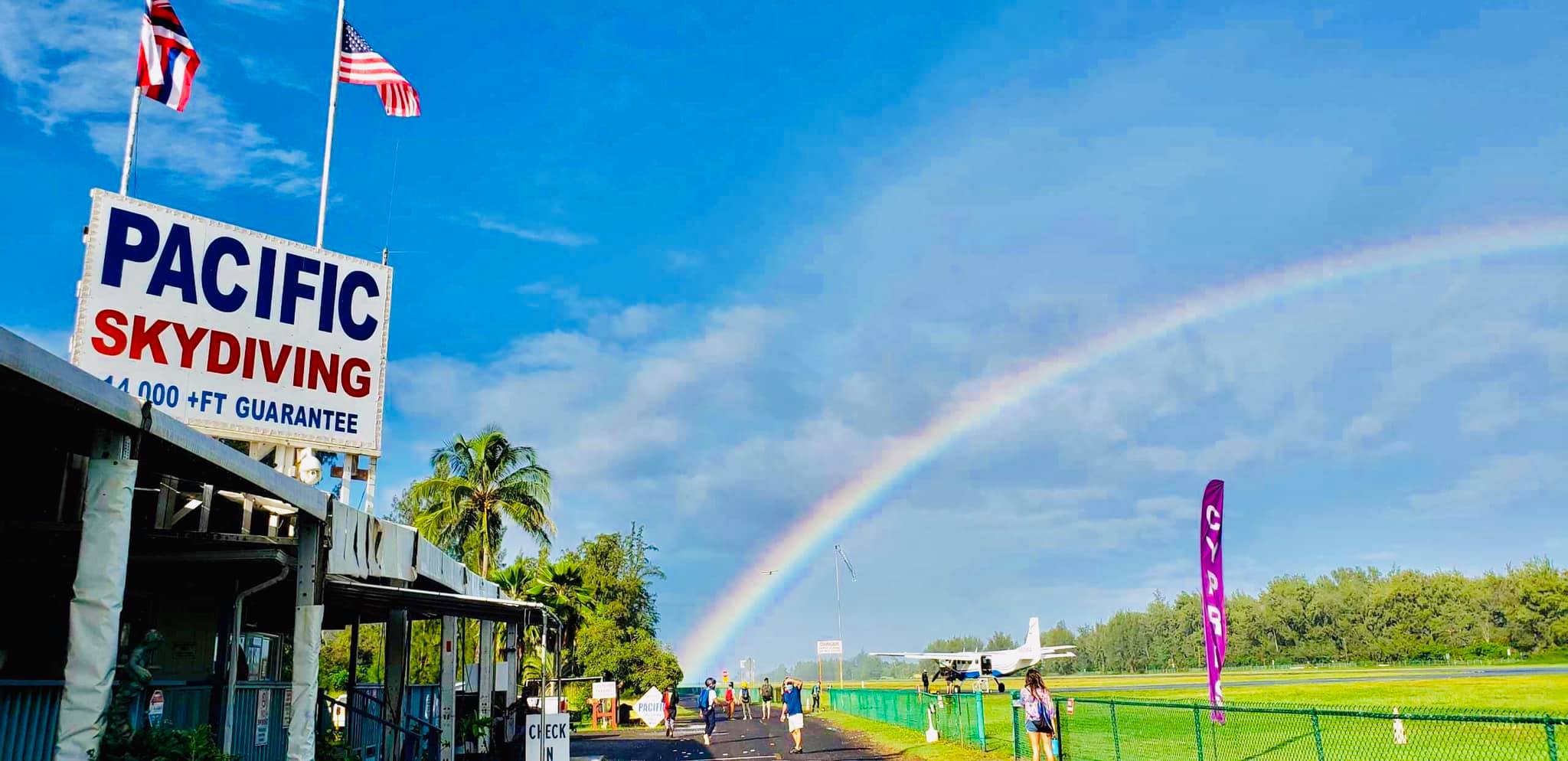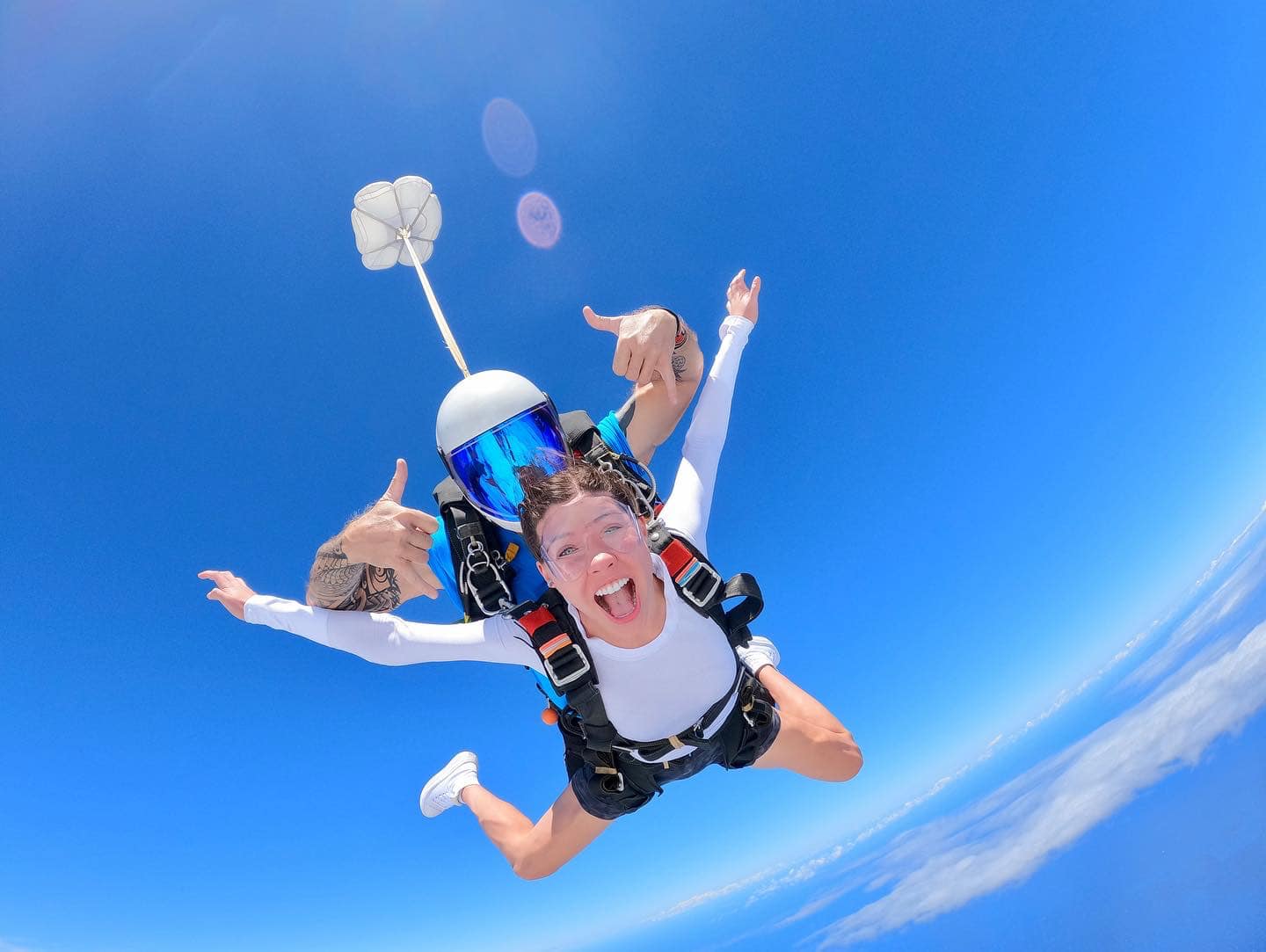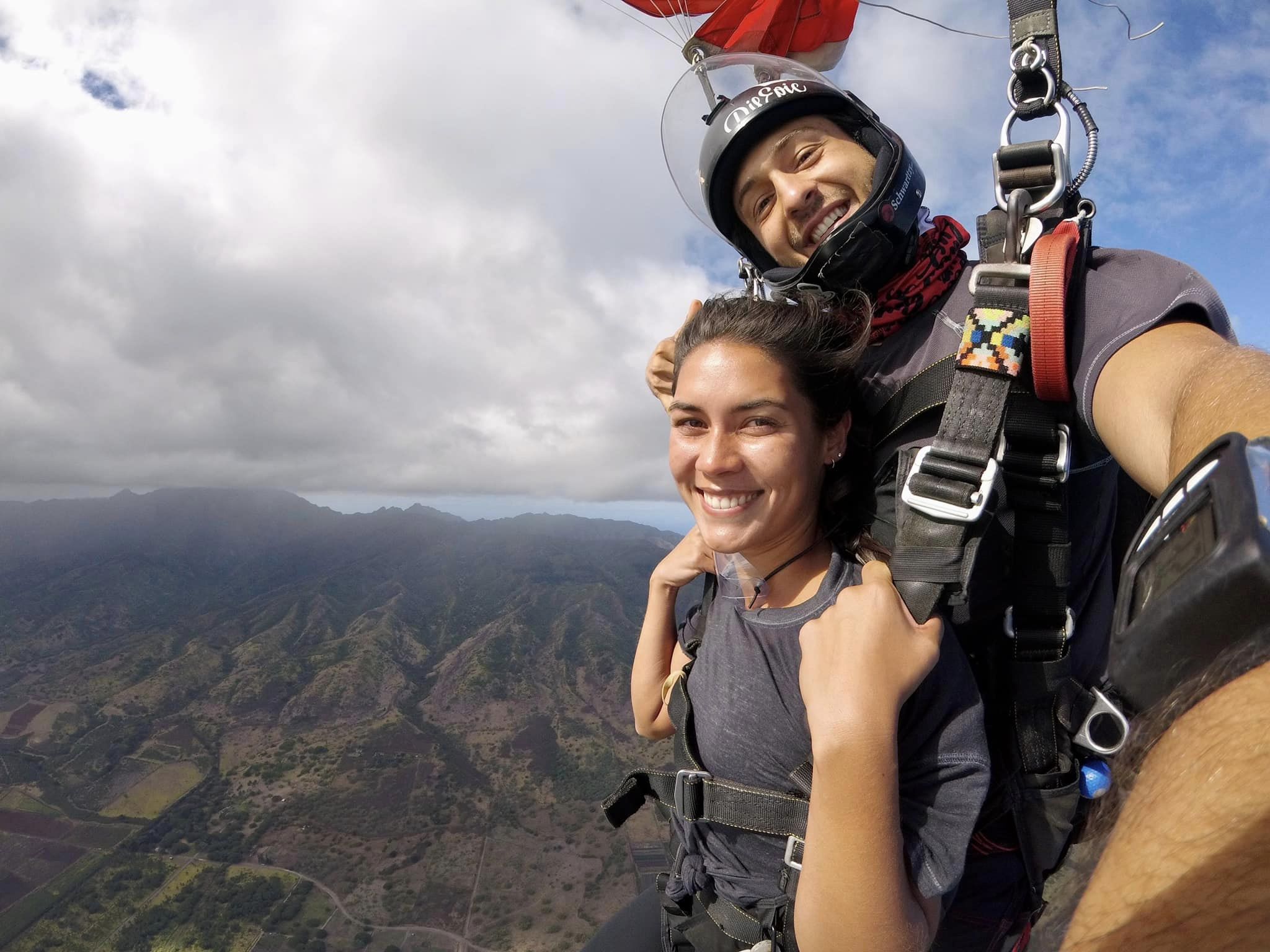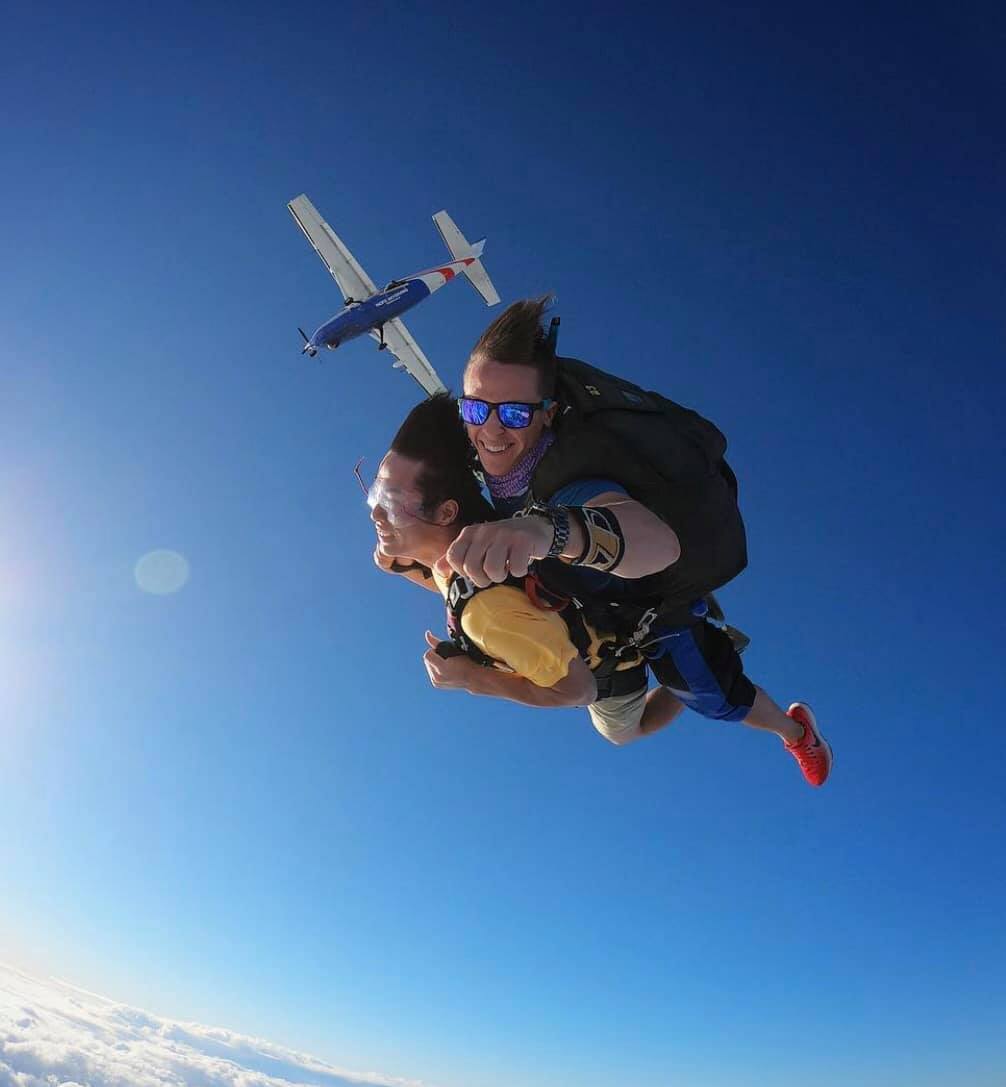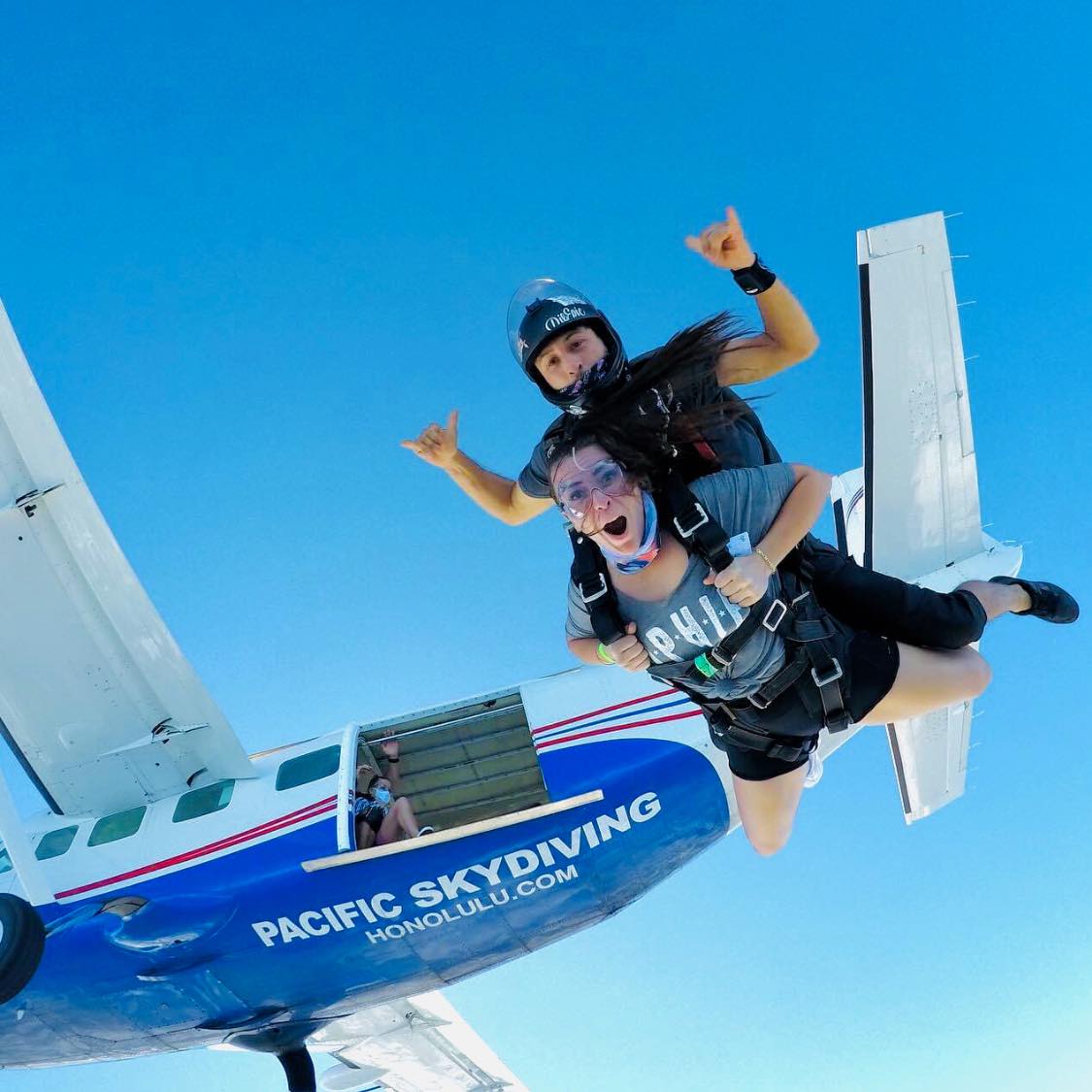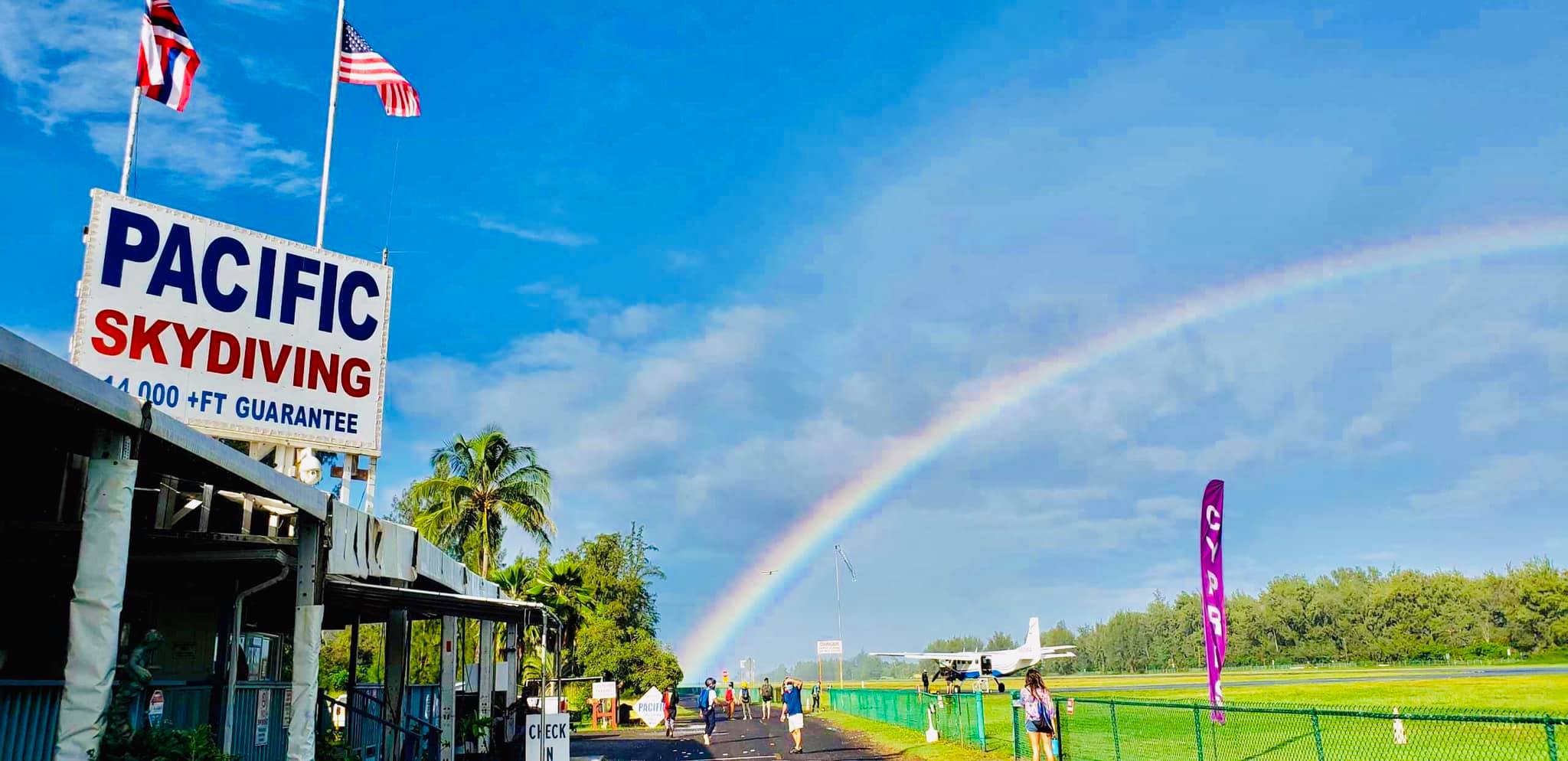 ---
SAFEST
World-class skydiving center with an excellent safety record.
USPA MEMBER
The only official USPA and DOD-approved skydiving center in the state of Hawaii.
Natural High
Some people want the longest freefall possible, some just want the thrill, while others want to push the limits. Find the jump that best suits you.
Your first-time skydiving with us will be a tandem skydive. Tandem skydiving means that you will be secured to one of our certified USPA tandem instructors via a specially designed harness system.
Two altitudes to choose from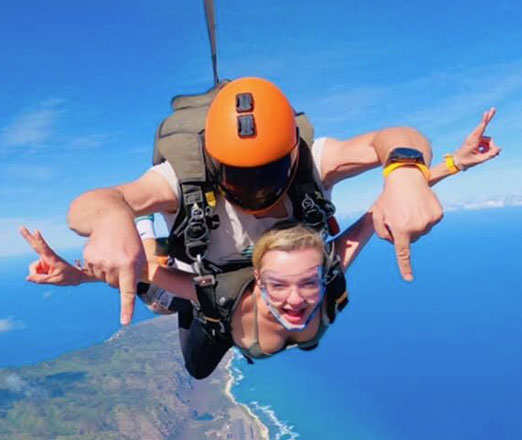 Airplane
Tandem Lite

The "Tease" . Get a taste of the thrill by jumping out of a plane from 8,000ft with 20 seconds of freefall to enjoy the spectacular North Shore view.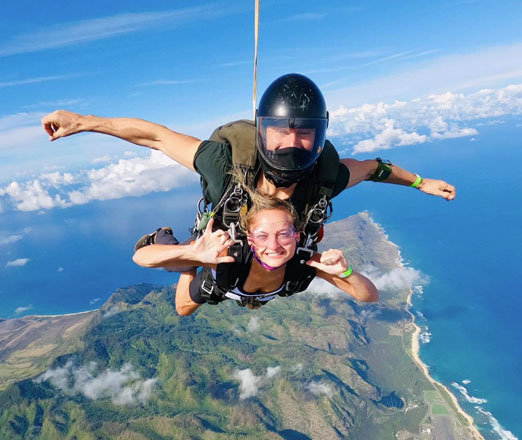 Airplane
Tandem 14,000ft - Flash Sale $199.
The "Real" Skydiving Experience.. Go all the way and see the Island chain.

14,000ft exit altitude for extra special Oceanviews.

This is the highest & longest jump you can do without oxygen.

Options
Your personal cameraman is with you every step of the way, and will document your jump from beginning to end.

Please keep in mind that photos/videos sometimes malfunction (rarely), you only pay for what you get.
Photos & Video Options
Photos

Your personal cameraman will jump with you and take high resolution photos.

Video

Your personal cameraman will jump with you and take a video of your jump.

Photos & Video

Your personal cameraman will jump with you and take high resolution photos and a video of your jump.

Wrist Camera Photos

Your instructor will wear a GoPro on his/her wrist and take photos of your jump.

Wristcam Photos & Video

Your instructor will wear a GoPro on his/her wrist and take photos and a video of your jump.
Arrival & Training
To summarize, the reservation time for your booking is the time you need to arrive at the dropzone for check-in, not your actual skydiving flight time. It is crucial to be punctual so that you can complete the necessary steps before your skydive, such as filling out a waiver and getting fitted with a harness. Once you have completed these steps you will be called 15 minutes before your flight .

You will then meet your instructor and videographer (if applicable) and proceed to your skydiving experience. Each aircraft can hold up to 21 passengers, with 6-8 tandem students per flight.
Videographer / Photographer
If you choose the video or photo package, you'll be introduced to your cameraman while you gear up. He'll start by capturing your pre-flight interview while you prepare for the experience of a lifetime.
The Flight Up
On the ride up, enjoy breathtaking views of all of Oahu with your instructor and fellow jumpers. On a clear day, or the right season, you can even see the neighbor islands, migrating whales and other marine mammals!
Ready Set Go
Once our pilot reaches the right altitude, you and your instructor will exit the aircraft! You'll freefall for up to 50 seconds at 120MPH! You will experience the sensation of flight, without the feeling of falling (no roller coaster effect), your body flying, truly floating on a cushion of air in the middle of the sky over the breathtaking North Shore of Oahu.

Your videographer will be right there with you, capturing your entire experience. At about 5,000FT your instructor deploys the parachute and you enjoy a nice gentle glide over the North Shore. This is when you can really enjoy your bird's eye view of Oahu, with the blues of the pacific ocean, the greens of the trees and the bustle of the communities and dropzone below. After the 5-6 minute canopy ride, you'll land safely on our grassy landing area.


---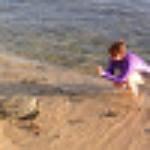 - March 2019
Experience Oahu from 14,000'!
"First time skydiving...and I ended up diving again two days later with PSC! Totally efficient process from online reservation to classroom to paperwork to suit-up to dive. First time I went was on a weekend and, even though it was fairly busy, I was diving within an hour! Weekday in and out after another amazing dive in about an hour. Office staff and dive instructors awesome (they remember you!). Tandem Masters Will and Misha make you feel totally safe and comfortable! Can't say enough about the professionalism of these folks. They obviously love what they do and want to share sky diving with you. Don't miss out on your op to see all of Oahu from 14,000'! Thank you PSC for introducing me to the world of skydiving! I'm hooked!"
- Kelleigh O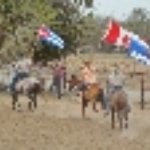 - October 2018
Best choice for tandem in Oahu
"My husband loved this surprise for his birthday, Misha was his Skydive instructor and was great. Everything looked safe and well run and the experience was great. Did lots of research on safety and reviews and glad we decided on Pacific as opposed to the others :)"
- sylviadarrellb2016
"Gorgeous flight to 14,000ft and tandem skydive in Oahu. The best skydive in Hawaii."
Tandem skydives from 14,000ft!
Highest skydive in Hawaii!